Background
A large, family-owned, residential-focused roofing company in the state came to BlackTruck Media & Marketing because they wanted greater visibility and transparency across paid search and display, SEO, and data analytics while simultaneously improving results from those efforts. Over a period of three years, we pulled back the curtain while optimizing ad spend and executing SEO improvements to increase organic traffic, deliver more and better qualified leads, and establish them as roofing experts in their respective markets.
---
Goals & Objectives
The client's goals were to increase lead generation across all inbound marketing channels, increase organic traffic from search, and improve position on keyphrases to make them an authoritative source for roofing in the areas served.
Stats & Figures
Grew organic traffic by 44% within the first year, 74% in year two, and 77% in year three. Overall growth was 325%.
Improved lead gen by 80% within the first year, with sustained growth of 20-30% each year thereafter.
Overall increased leads from organic search by 554% with a gain of 672% in leads from all sources. Increased lead gen from PPC by 534% overall.
Organic search generated over 54% of all leads for client, with PPC netting 23% in the same time period.
Strategic Approach
After providing the client clarity on where their ad dollars were going and the results they were getting for their spend, we recommended proper budgets for paid search and display.
With a strong focus on their key markets, our team deployed a robust Local SEO strategy aimed at improving the awareness and relevancy of their brand across the various markets and service areas. To improve organic traffic, we also developed and implemented a multifaceted, on-going SEO strategy that included improving the ranking of targeted keyphrases, well-optimized content marketing, and on-page enhancements.
In terms of data analytics, this client had a great understanding of their numbers, the volume of leads they needed to generate, and the average value of their projects. Initially, we brought additional insight to what they were paying for, and the output this generated in the form of leads. From there, we conducted a full sweep of their analytics, and then established key performance indicators (KPIs), and conversion points that strategically aligned with their business goals and objectives.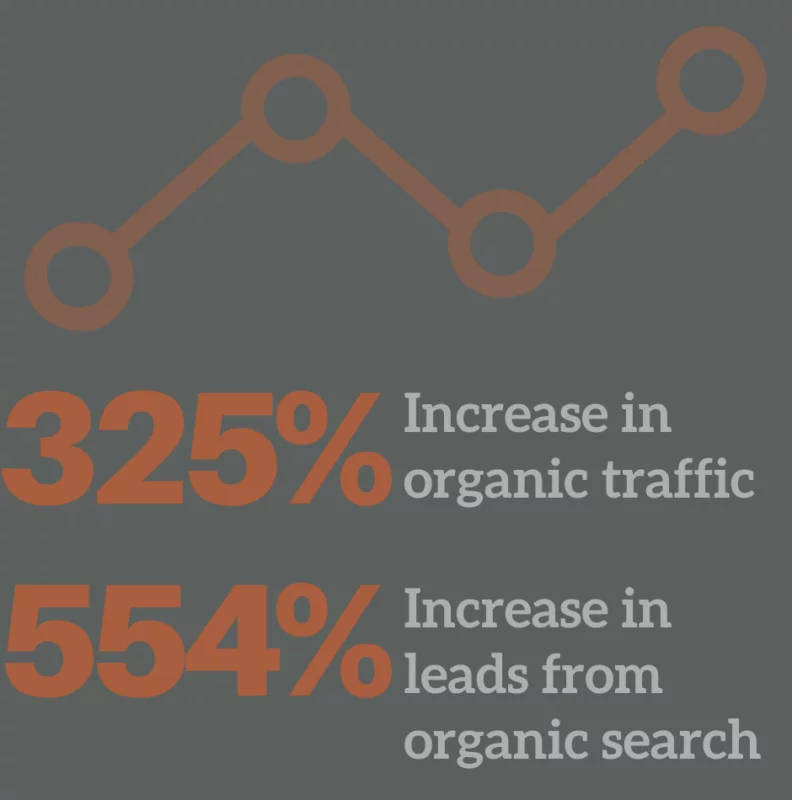 Conclusion
Through a consistent and strategic approach for both hyper-local SEO and paid digital advertising, our team while working alongside the client, helped plot out a multi-phased approach for online growth. Growth that was in lockstep with their business goals, sustainable over time, and delivered quantifiable ROI.