Our Approach
Making Sense of it All
Of course, you need to know from where your users are coming. More important: what are they doing? Why? Knowing as much as we possibly can about your users, their behavior, and their desires helps us develop the most effective strategy possible for turning them into customers.
Website Analytics
The actual data generated by users on your website, from as broad as total pageview count to as specific as detail-by-detail individual browsing sessions.
Reporting
Our breakdown of your analytics, catered specifically to the metrics related to your goals, using insights and commentary to interpret the analytics data into understandable, actionable recommendations.
Conversion Rate Optimization
Ultimately using the data and reporting to determine how users are converting and where there are bottlenecks to improve upon.
---
Our Process
Ongoing, Data-Driven Analytics
Everything we do is driven by data, metrics, measurements, and other elements we can view in a spreadsheet. However, simply having the information isn't enough—what does it mean?
Our process is ongoing. We measure, study, and analyze how your content is performing and how we can increase that performance. If you're meeting or exceeding objectives, we use that to meet or exceed other objectives. If something is underperforming, we can determine why that is and what action we need to take.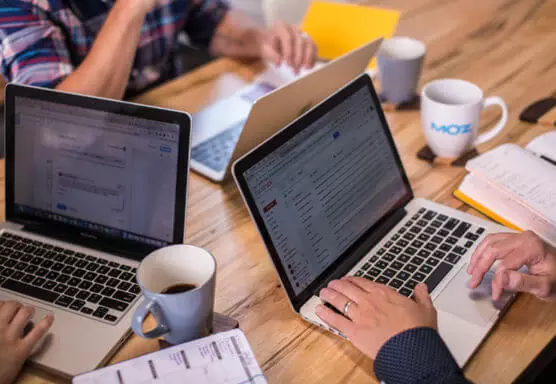 Our Process
Going Deeper
Analytics alone aren't enough. Reporting is only effective if we're talking about the right metrics, which is why we customize our reports for every client. We dig deeper into the analytics than you might believe (and really, we can't help ourselves), interpret all of it as it relates to your goals, then incorporate our findings into your digital marketing strategy going forward, resulting in enhanced CRO and thus, a healthy ROI.