Our Methodology
The Strategy is Paramount
Your content strategy is crucial to the success of your online marketing. Without defined goals and a strategy that incorporates the best tactics to reach those goals, there's no purpose. How do you know if you're succeeding? That is why there is no one-size-fits-all solution to a content strategy. An effective content strategy is specific to you and your goals, and that's where we begin.
Getting to Know You
We have to know your company—goals, voice, culture, and more—so we can effectively communicate with your audience.
Getting to Know Your Audience
We have to know your audience—what they do, what they want, and how they behave online—so we can direct your messages to the right places.
Constant Analytics
Our strategies are created with thorough research and discussion, and we constantly analyze performance to make sure you're getting the desired results.
---
The Why of your Audience
This is key. If you don't already know your audience and everything about them, we'll make sure you do before we get into creating a strategy. These are the people who are not only enticed by your message but are actively seeking it. Where do they spend their time online? Which sites do they visit? Why do they perform the searches they do?
A quality content strategy will put you in front of your audience and encourage engagement, with the ultimate goal of driving them to act.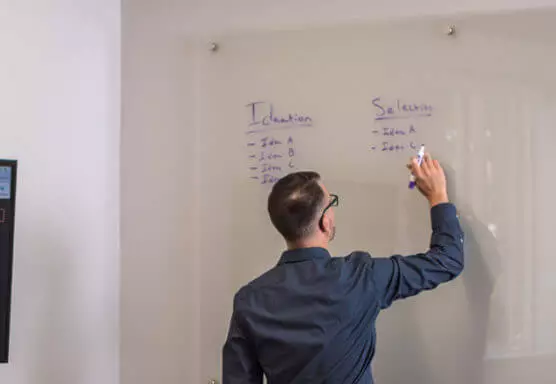 Comprehensive Strategies
When you work with us, your content strategy outlines everything you're doing online. That includes your website, your social channels, and your paid search campaigns—from initial launch to several months or years into the future.
All the while, we monitor your content to make sure it's accomplishing your goals. Active, honest SEO efforts keep your online presence working hard for you at all times.
Everything you do or don't do online is important. We work to maximize your success.