Our Methodology
SEM and PPC for ROI
Paid search establishes your presence in search engines and social platforms for specific keyword phrases. With the proper strategy, actively managed and monitored closely, pay-per-click (PPC) advertising and search engine marketing (SEM) frequently lead to a remarkable return on investment.
Search Engines and Display Networks
Google AdWords, Yahoo!, Bing and more—make sure your business is seen by those who want to see it, when they want to see it.

Social Media Platforms
Facebook, Instagram, LinkedIn, YouTube, and more—where does your audience spend their time? Put your message in front of them.
---
Our Process
PPC Goals and Outcomes
When we develop a customized PPC solution for you, we base it on your business goals and anticipated outcomes. Our strong focus on analytics helps us tell you when and where your message needs to be heard based on how your customers use search and browse the web. This level of precision and adjustment is what keeps your ROI healthy.
Your message needs to be put in front of your customers, which is why we get to know your customers before devising a strategy. Where do they search? For what and why? What social media platforms do they use? Let's talk to them the way they want to talk.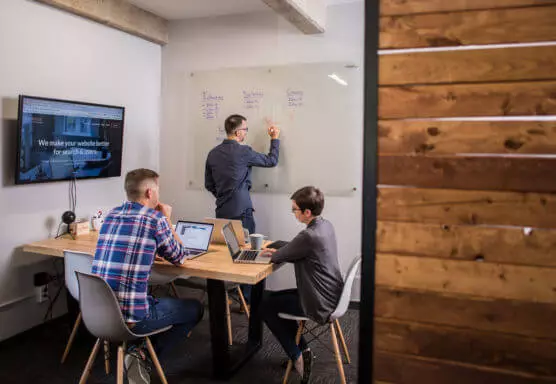 Our Process
PPC: Exactly What it Says
Pay-per-click means you pay when users click. Users will click when they're serious about their business, meaning paid search drives qualified leads to your site, where we then work to convert them into customers.
Although nothing is guaranteed on the internet, our dedication to research and ongoing analytics monitoring means your business is being seen by as many interested eyes as possible.